Adventures in Bozeman
We love Bozeman, Montana and we highly you encourage you to travel there! It's a wonderful place to visit, the food scene in Bozeman is amazing, and it has a very vibrant craft beer community!
To date we have published 17 Bozeman culinary podcasts, 14 Bozeman craft beer podcasts, 5 Bozeman travel articles, and 6 Bozeman This is Culinary Treasure articles, and there is more on the way!
Below is a list (with links) to ALL of that various Bozeman, Montana centric Culinary Treasure Network content:

Bozeman Centric Savory Travel Adventures Articles 
Blacksmith Italian – When You Go To Bozeman Montana – https://www.savorytraveladventures.com/blacksmith-italian-when-you-go-to-bozeman-montana/
Sashimi Bar – When You Go To Bozeman Montana – https://www.savorytraveladventures.com/sashimi-bar-when-you-go-to-bozeman-montana/
Tanglewood – When You Go To Bozeman Montana – https://www.savorytraveladventures.com/tanglewood-when-you-go-to-bozeman-montana/
Hail Mary's – When You Go To Bozeman Montana – https://www.savorytraveladventures.com/hail-marys-when-you-go-to-bozeman-montana/
Granny's Gourmet Donuts – When You Go To Bozeman, Montana – www.savorytraveladventures.com/grannys-gourmet-donuts-when-you-go-to-bozeman-montana
Bozeman Centric This is Culinary Treasure Articles
A Magnificent Meal at Copper Whiskey Bar & Grill Bozeman Montana https://www.culinarytreasure.com/a-magnificent-meal-at-copper-whiskey-bar-grill-bozeman-montana/
The Butterscotch Budino at Blacksmith Italian – A Culinary Treasure!
https://www.culinarytreasure.com/the-butterscotch-budino-at-blacksmith-italian-a-culinary-treasure/
Dinner at Blacksmith Italian – A Truly Magnificent Meal
https://www.culinarytreasure.com/dinner-at-blacksmith-italian-a-truly-magnificent-meal/

The "Omakase" Sushi Meal at Sashimi Bar in Bozeman, Montana – https://www.culinarytreasure.com/the-omakase-sushi-meal-at-sashimi-bar-in-bozeman-montana
Steak Frites – Tanglewood Bozeman Montana – 
https://www.culinarytreasure.com/steak-frites-tanglewood-bozeman-montana/
The Our Father Burger and Mexican Firecrackers – Hail Mary's Bozeman Montana – https://www.culinarytreasure.com/the-our-father-burger-and-mexican-firecrackers-hail-marys-bozeman-montana/
Bozeman Centric Episodes of the Culinary Treasure Podcast and the Portland Culinary Podcast 
Jill Flores Executive Chef Montana State University – Culinary Treasure Podcast Episode 86 – https://www.culinarytreasurepodcast.com/jill-flores-executive-chef-montana-state-university-culinary-treasure-podcast-episode-86/
Chef Charley Graham Little Star Diner – Culinary Treasure Podcast Episode 85 – https://www.culinarytreasurepodcast.com/charley-graham-little-star-diner-culinary-treasure-podcast-episode-85/
Nicole Morgan The Okay Cool Restaurant Group Bozeman, Montana – Culinary Treasure Podcast Episode 82 – https://www.culinarytreasurepodcast.com/nicole-morgan-the-okay-cool-restaurant-group-bozeman-montana-culinary-treasure-podcast-episode-82/
Kate "Mom" Burton Longtime Bozeman, Montana Front of House Restaurant Manager – Culinary Treasure Podcast Episode 81 – https://www.culinarytreasurepodcast.com/kate-mom-burton-longtime-bozeman-montana-front-of-house-restaurant-manager-culinary-treasure-podcast-episode-81/
Longtime Bozeman, Montana Chef Scottie Burton – Culinary Treasure Podcast Episode 80 https://www.culinarytreasurepodcast.com/longtime-bozeman-montana-chef-scottie-burton-culinary-treasure-podcast-episode-80/
Steve Dragone Blacksmith Italian – Culinary Treasure Podcast Episode 77 https://www.culinarytreasurepodcast.com/steve-dragone-blacksmith-italian-culinary-treasure-podcast-episode-77/
Ryan Faber From On The Rise Bread Co. to Faber's Bakery & Deli – Culinary Treasure Podcast Episode 75 https://www.culinarytreasurepodcast.com/ryan-faber-from-on-the-rise-bread-co-to-fabers-bakery-deli-culinary-treasure-podcast-episode-75/
Fletcher Kasmer On The Rise Bread Co. – Culinary Treasure Podcast Episode 74 https://www.culinarytreasurepodcast.com/fletcher-kasmer-on-the-rise-bread-co-culinary-treasure-podcast-episode-74/
Serena Rundberg Nova Café, Feed Café, Lot G Café, Daily Coffee – Portland Culinary Podcast Episode 62 https://www.portlandculinarypodcast.com/serena-rundberg-nova-cafe-feed-cafe-lot-g-cafe-daily-coffee-portland-culinary-podcast-episode-62/
Nic Bryce Founder Rendezvous Food Truck & Grotto Meats – Portland Culinary Podcast Episode 61
https://www.portlandculinarypodcast.com/nic-bryce-founder-rendezvous-food-truck-grotto-meats-portland-culinary-podcast-episode-61/
Robin Béquet Founder Béquet Gourmet Caramels – Portland Culinary Podcast Episode 60
https://www.portlandculinarypodcast.com/robin-bequet-founder-bequet-gourmet-caramels-portland-culinary-podcast-episode-60/
Brooks Marshall Founding Head Distiller Dry Hills Distillery – Portland Culinary Podcast Episode 59
https://www.portlandculinarypodcast.com/brooks-marshall-founding-head-distiller-dry-hills-distillery-portland-culinary-podcast-episode-59/
Steve Olp Dry Hills Distillery – Portland Culinary Podcast Episode 58 – https://www.portlandculinarypodcast.com/steve-olp-dry-hills-distillery-portland-culinary-podcast-episode-58/
Chef Paul and Chef Lance Sashimi Bar –Portland Culinary Podcast Episode 56 https://www.portlandculinarypodcast.com/chef-paul-and-chef-lance-sashimi-bar-portland-culinary-podcast-episode-56/
Chef Jarrett Schwartz Tanglewood – Portland Culinary Podcast Episode 55 –
https://www.portlandculinarypodcast.com/chef-jarrett-schwartz-tanglewood-portland-culinary-podcast-episode-55/

Anna Yardley & Justin Banis Hail Mary's – Portland Culinary Podcast Episode 54 – https://www.portlandculinarypodcast.com/anna-yardley-justin-banis-hail-marys-portland-culinary-podcast-episode-54/
Don Frye Haufbrau House Dive Bar – Portland Culinary Podcast Episode 41 – www.portlandculinarypodcast.com/don-frye-haufbrau-house-dive-bar-portland-culinary-podcast-episode-41
Chad Kimm Ghost Town Coffee Roasters – Portland Culinary Podcast Episode 40 – www.portlandculinarypodcast.com/chad-kimm-ghost-town-coffee-roasters-portland-culinary-podcast-episode-40
Chef Cory Dragone Blacksmith Italian – Portland Culinary Podcast Episode 39 –www.portlandculinarypodcast.com/chef-cory-dragone-blacksmith-italian-portland-culinary-podcast-episode-39
Phillip Sullivan & Ben Ganzer Wildrye Distilling – Portland Culinary Podcast Episode 38 – www.portlandculinarypodcast.com/phillip-sullivan-ben-ganzer-wildrye-distilling-portland-culinary-podcast-episode-38
Jean Pierre Wlady Grochowski La Châtelaine Chocolat Co. – Portland Culinary Podcast Episode 37 – www.portlandculinarypodcast.com/jean-pierre-wlady-grochowski-la-chatelaine-chocolat-co-portland-culinary-podcast-episode-37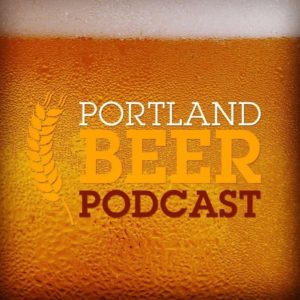 Bozeman Centric "On The Road" Episodes of the Portland Beer Podcast
Doug Child, Patrick "PK" Kainz, Shenan "Dash" Rodman Map Brewing – Portland Beer Podcast Episode 114
https://www.portlandbeerpodcast.com/doug-child-patrick-pk-kainz-shenan-dash-rodman-map-brewing-portland-beer-podcast-episode-114/
Karl DeJonge Gallatin Valley Malt – Portland Beer Podcast Episode 113
https://www.portlandbeerpodcast.com/karl-dejonge-gallatin-valley-malt-portland-beer-podcast-episode-113/
Jake TeSelle Crooked Yard Hops – Portland Beer Podcast Episode 112
https://www.portlandbeerpodcast.com/jake-teselle-crooked-yard-hops-portland-beer-podcast-episode-112/
John "Griff" Griffith Dean's Zesty Booch– Portland Beer Podcast Episode 111 – https://www.portlandbeerpodcast.com/john-griff-griffith-deans-zesty-booch-portland-beer-podcast-episode-111/
Dylan Watson Valhalla Meadery – Portland Beer Podcast Episode 110 – https://www.portlandbeerpodcast.com/dylan-watson-valhalla-meadery-portland-beer-podcast-episode-110/
Greg Papp Head Brewer Polar Brewing For Nordic Brew Works – Portland Beer Podcast Episode 109 – https://www.portlandbeerpodcast.com/greg-papp-head-brewer-lost-dakota-brewing-for-nordic-brew-works-portland-beer-podcast-episode-109/
Matt Muth 406 Brewing – Portland Beer Podcast Episode 108
https://www.portlandbeerpodcast.com/matt-muth-406-brewing-portland-beer-podcast-episode-108/
Todd Hough Outlaw Brewing – Portland Beer Podcast Episode 107 https://www.portlandbeerpodcast.com/todd-hough-outlaw-brewing-portland-beer-podcast-episode-107/ 

 Todd Scott Bozeman Brewing Company – Portland Beer Podcast episode 87 www.portlandbeerpodcast.com/todd-scott-bozeman-brewing-company-portland-beer-podcast-episode-87
Mark Bergstrom Bozeman Brewing Company – Portland Beer Podcast Episode 86 – www.portlandbeerpodcast.com/mark-bergstrom-bozeman-brewing-company-portland-beer-podcast-episode-86
Bill Hyland and Ryan Beal and Bozeman Brewing Company – Portland Beer Podcast episode 85 – www.portlandbeerpodcast.com/bill-hyland-and-ryan-beal-and-bozeman-brewing-company-portland-beer-podcast-episode-85
Gus and Sarah Dose & Tomas Sluiter Mountains Walking Brewery – Portland Beer Podcast episode 84 –www.portlandbeerpodcast.com/gus-and-sarah-dose-tomas-sluiter-mountains-walking-brewery-portland-beer-podcast-episode-84
Nicholas Velasquez Bunkhouse Brewery – Portland Beer Podcast episode 83 –www.portlandbeerpodcast.com/nicholas-velasquez-bunkhouse-brewery-portland-beer-podcast-episode-83
Jesse Bussard and Loy Maierhauser Co-founders of Bozeman Craft Beer Week – Portland Beer Podcast episode 82 – https://www.portlandbeerpodcast.com/jesse-bussard-and-loy-maierhauser-co-founders-of-bozeman-craft-beer-week-portland-beer-podcast-episode-82/